Objectives of ISA
More and more new vehicles – yes, not just cars, also vans, buses, trucks and even motorbikes! – are equipped with so-called Advanced Driver Assistant Systems (ADAS) or driving assistance systems. Those systems are given the most fancy names by manufacturers, but most of them can be fairly easily shortened to a three- or four-letter "term. The systems are often seen as safety systems, but, let's be honest, in most cases they are primarily comfort systems, which make the driver's life a little more pleasant.

At V-tron, we believe in harmony, self-determination, equality and responsibility. Maximum user experience is central to this. With innovative technologies, V-tron aims to meet the wishes and needs of users in the mobility and logistics domain by creating appropriate solutions. From the user's perspective, we focus on the three pillars of mobility: Sustainability, Safety and Traffic Flow.
The principle of ADAS – supporting the driver in driving tasks – supports all three of these pillars.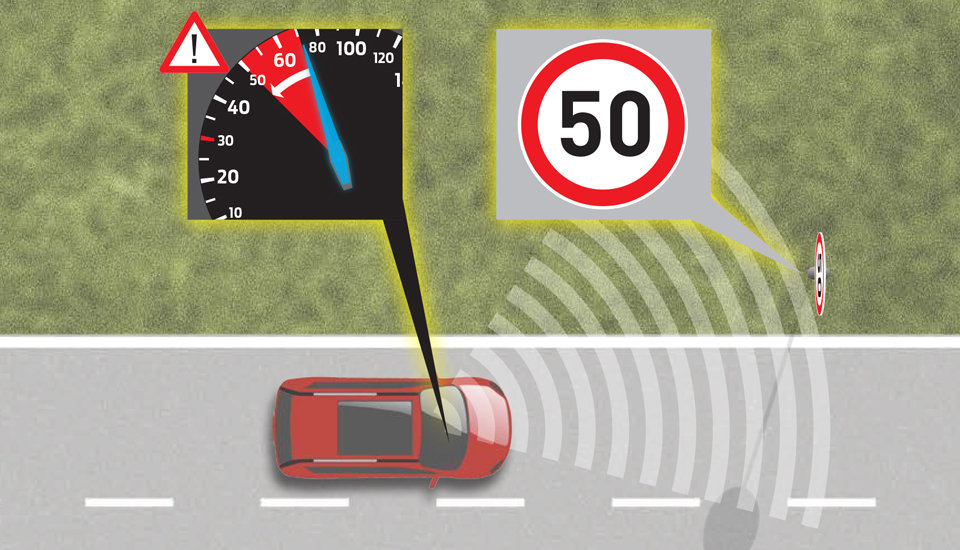 Aftermarket ADAS
An ADAS is not a single component, like an exhaust or an alternator. An ADAS consists of one or more sensors (stereo camera, camera, ultrasonic, radar, lidar) and software. A sensor or several sensors measure with high frequency and transmit the measurements to a computer, which uses an algorithm to make a decision – pre-programmed – based on the measurements. Note: every decision of an ADAS must therefore be thought of beforehand. The systems do not learn themselves or make their own unexpected decisions.
Many new vehicles are equipped with ADAS, but many older vehicles are not yet. With an average age of our Dutch vehicle fleet of 14 years, a lot of vehicles are still driving around without or with limited automated support. Many of these vehicles can quite easily be retrofitted with ADAS.
So creating new ADAS is very precise work. At V-tron, we therefore have a research and development team for this, consisting of highly skilled system developers. They build and improve ADAS for the so-called 'aftermarket'.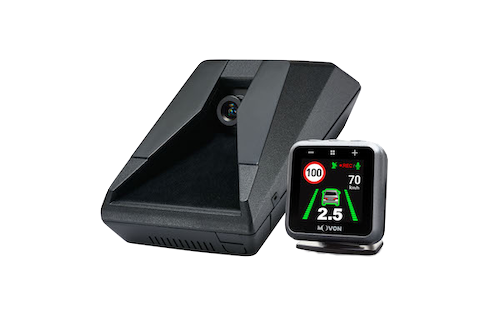 Many benefits to be gained
A good example of such an aftermarket ADAS is our Intelligent Speed Assistant (ISA), which reads traffic signs via a camera and shows them to the driver on a display on the dashboard. This allows the driver to "look back" at the traffic sign, so to speak, even if he or she has driven past it without mind. Additional feature of V-tron's ISA is that the system is also capable of adjusting the vehicle's speed to the local speed limit. This additional feature uses both the camera's read function and software with maps that tracks the prevailing speed online.
For many drivers, this function seems very useless, yet people often unknowingly speed because they have missed the local speed limit – the road sign. Regularly resulting in a fine. A study by V-tron with the HAN University of Applied Sciences under the name BRAVO (Business Case Realization ADAS for the Elderly) shows that the group of elderly drivers is getting a much-needed reminder with ISA and that people would like to equip the – often – somewhat older car with this extra functionality to be able to participate safely in traffic for longer.
What can you gain from it?
Companies that have a lot of drivers on the road, such as courier services, as well as installation and construction companies, find that actively reducing speed through V-tron's ISA not only reduces the number of fines, which is pleasing in itself, but also positively affects the vehicles' consumption, lowers maintenance and repair costs, and can significantly reduce the number of claims. And then ISA is just one of the many possibilities.
If you are interested in the possibilities of making your vehicles more sustainable, safer and more efficient, please feel free to contact info@v-tron.eu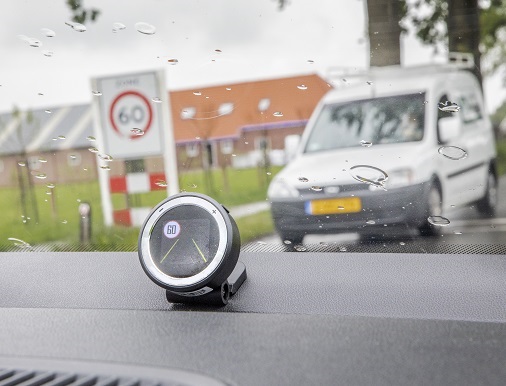 These companies and agencies preceded you, among others:
Interested in our products or services?