With Connected Car from V-tron you can manage your fleet more efficiently and effectively.
Connected Car from V-tron ensures that you have complete insight into relevant data concerning the use, consumption and location of cars and equipment. V-tron is an innovative company that develops and markets applications based on telemetry technology. With this technique, V-tron enables organizations to save money and time. Connected Car ensures an optimized logistics process that makes effective use of your fleet. Online tracking of the vehicles is one of the basic functionalities of Connected Car and offers unique advantages for fleet managers regarding planning and controlling of vehicles and employees. However, tracking is not an added value for every situation. An example of this is when the system is only used for alarm monitoring.
Live view of all your vehicles
Private | Business | Home-Work registration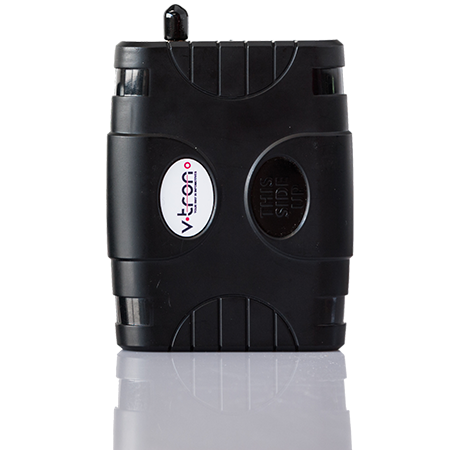 Stimulate desired behavior
At the moment that the behavior of drivers can be recorded, it will also be possible to influence this behavior. By first determining what is desirable and undesirable behavior, action can be taken in case of deviations.
Benefits of Driver Safety
The objectives can be achieved by offering various links in combination with a system where different variables are measured in the vehicle and then made visible online. Driver Safety is made visible in the application by means of a so-called 'traffic light method', so that it is immediately clear how consciously driving and where the excesses are. This makes it easy and clear to manage more conscious and environmentally friendly driving behavior, which also saves enormous costs.
| | |
| --- | --- |
| Without the V-tron system |    With the V-tron system |
| – Excessive behaviour | – More conscious behaviour |
| – Damages | – Less damages |
| – High maintenance costs | – Lower maintenance costs |
| – Fuel consumption approx. 1:10 | – Less fuel consumption (-10%) |
| – More depreciation | – Higher residual values |
| – High administrative costs | – Huge savings on administrative costs |
| – Difficult to recoup damages | – Easy to recoup damages |
| – Pollution/ Not good the environment | – Takes the environment into account |
| -Possibility of fraudulent tank behaviour | – Avoids 'Fraudulent tank behaviour |
Drive with ZOOF
ZOOF is an app for iPhone and Android phones that you as a road user advises about the optimal speed, about handling at entry and exit lanes and about the following distance after traffic jams. With ZOOF you score points (ZOOFies) by following these recommendations, which you can exchange for nice rewards with the partners of ZOOF. Currently ZOOF can be used on the A67 and A58, allowing you to drive from Tilburg to Eindhoven and Venlo with ZOOF.
ZOOF is a product that results from a collaboration between the regional governmental authority BBZOB (Beter Benutten Zuid-Oost Brabant), SRE (Samenwerkingsverband Regio Eindhoven), the Province of Noord-Brabant and the business community. Together, the government and the business community are going to improve flow on the Dutch motorways. Within the projects Brabant InCar III and Spookfiles A58, ZOOF carries out tests for the government on the A67 and A58, which focus on improving the traffic flow. You can participate in these tests! ZOOF can be downloaded from the Google Play Store and Apple AppStore. Register via the app, start the route and score ZOOFies! More information about this project can be found on the ZOOF website
Interested in our services?